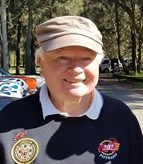 Hello from your President Kerry Benson
m: 0409 860 001
e: pmeapresident2020@gmail.com
Hi to all,
Our precautions in 2021 have kept us safe and member compliance has made it easier for our organisers and much appreciated by all concerned. In 2022 our efforts need to continue more vigilant than ever as Covid cases increase exponentially. Omicron may be less damaging but the dreaded Delta virus is still there. You all know the drill by now.
Our Sunday 16th BBQ Motorcycles & American vehicles is to proceed with some minor safety requirements.
By Friday if possible - book in by website, phone or text to assist with catering numbers. Shopping at butchers and supermarket is done Saturday morning. Ross usually does this but is unwell, so I will do it and tow the bbq trailer. We need a local volunteer or two to assist in future, to ease the load on committee members. Please contact me (0409 860 001) if you can assist.
Setting up the BBQs and cooking - from 7 am - please advise if you can help.
QR code is required for contact tracing in case of a notified infection.
Bring your own usual seating & food utensils. Motorcyclists can have egg & bacon rolls if they like to avoid carrying too much.
Covid care with food handling – some reductions may be needed – usual bacon, sausages, eggs, onions etc are ok. Gloves & masks will be available for chefs but food items that require handling like sliced bread, sliced watermelon will not be available. Bread rolls will be available.
Usual precautions are advisable even though we are outdoors.
Club logo coffee mugs will be available @ $5.
Weather looks ok at present but cancellation deadline is 7pm Saturday so please check website Stop Press.
All planned events are scheduled to continue and the committee will monitor changes to adjust as thought appropriate and guided by govt regulations although they are now putting pressure on individuals to make their own choices.
Hopefully all will stay healthy and enjoy the club activities with all care taken.
Regards and happy motoring,
President Kerry Benson
RMYC has advised at 9.30am today that the club will be closed Mon & Tues nights for the foreseeable future due to lack of patronage. Therefore our meetings will be on Wednesday nights until further notice. Apologies from all concerned - part of survival in these volatile times. Keep an eye on STOP PRESS for further updates. Our next general meeting will be Wednesday 9th February 2022.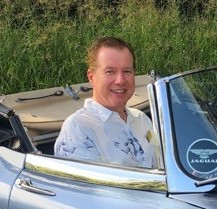 Events Update from your Vice President David Cawthorn
m: 0413 998 971
e: vicepresidentpmea@gmail.com
This week we commenced our 2022 runs, starting with a wonderful visit on Wednesday to the Coal Loader Café at Waverton for the 1st of our Mid-Month Brunch Runs. On a lovely sunny day, we had 13 people enjoy the great food and surroundings, including an unexpected viewing of the sunken ferry 'Baragoola'.
Our February Mid-Month Brunch Run will be to the Chocolate Factory and Henry Kendall Cottage at West Gosford.
NEXT EVENTS
Sunday 16th January 2022: American Vehicles & Motorbikes Big Day Out BBQ
This Sunday is our first PMEA BBQ at McCarrs Creek, featuring Motorcycles and American vehicles. It's always a great roll up and lots of fun, so hurry and book in as catering is closing shortly and we need to know the numbers.
UPCOMING EVENTS FOR THE REST OF JANUARY 2022
Wednesday 26th January: Australia Day Picnic at Fagan Park, Dural
Fagan Park, in lovely parklands, is open for inspection of the historic homestead, barns and machinery, and we will also partake in a parade of vehicles. This is an all day Event, complete details view the Event page.
Sunday 30th January: Wakehurst Golf Club, Seaforth
Another visit to an old favourite, the café has wonderful district views overlooking the golf course. Large undercover deck with seating outside, as well as inside and bonus of plenty of parking.
Thursday 7th April - Sunday 10th April: Southern Highlands Autumn Discovery Tour
HOT off the press!! This is a great opportunity to get out your classic car and join PMEA for a lovely break and wonderful driving on rural roads. There will be lots of interesting places and different things to do. Preliminary itinerary and details are now available on the website AND attachments available to save below with FULL itinerary and costs.
Southern Highlands AUTUMN DISCOVERY TOUR 2022
Southern Highlands TRIP COSTS APR 2022
DON'T FORGET
IF you can't attend an event after you have booked, please let us know! Preferably cancel via the website, or if you have difficulty, contact me directly.
IF you have difficulty booking online and wish to attend an Event, please contact me and I will book you in.
Keep those wheels turning!!
David Cawthorn
Vice President and Events