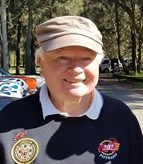 Hello from your President Kerry Benson
m: 0409 860 001
e: pmeapresident2020@gmail.com
Hello to all,
Next meeting will be at 7.30pm Wednesday 26th May, 2021. Bistro open before and bar open after.
Notice of AGM on Wednesday 7th July, 2021 at 7.30pm. Time to nominate or submit motions.
Unique Vehicle Display at RMYC on this Sunday, 23rd May. We now have a record 108 entries (now closed) so we are guaranteed a great display as in previous years. In the event of inclement weather and cancellation, all entrants will be notified by email on Saturday evening.
RMYC bistro and bar will be open all day.
We encourage all 424 members to attend this great display! It is our annual show case event! Please use the sign on sheet at the entry gate to record your attendance and gain Michael Andrews trophy points.
Volunteers can help staff the entry gates or assist in directing vehicles to their spaces before 9am.
Award presentation will be indoors, commencing at 2pm.
Immediately prior to awards an auction will be held to sell two historic "Pittwater" number plate attachments which are new "old stock" and unavailable since 2016. In the "old days" the Club registrar would issue number plates and these club attachments were screwed to the number plate to identify your club. These were found recently amongst our old regalia supplies by member Jeff Tinker. Bid well – all funds going to our charities.
Awards for each category + People's Choice, Commodore's Choice and Best Vehicle of the Show.
(Bob Radnich Trophy)
Please donate to our important local charities; Bear Cottage (Kids with cancer) and Marine Rescue, Church Point and Cottage Point. These local charities have had their usual fund raising ventures devastated by Covid restrictions since early last year but their "customers" were still in need of their services. We urge all to be generous but even small sums add up. Your choices – entry donation in cash on the day and/or electronic transfer to Pittwater Motor Enthusiasts account with reference Unique Vehicle Display (+ name voluntary) BSB 062-205 ACC 1046 7182
MEMBERSHIP RENEWAL FOR 2021 ($50) – 2022 NOW DUE
Membership Renewal fees are now being accepted for the 2021 – 2022 financial year. Full details can be found on the Membership Renewal Form. Full renewal information should have also arrived by post to your letter box during the week starting Monday 3 May. Payments can also be made at Club Meetings.
Dave Coupland MEMBERSHIP OFFICER membershippmea@gmail.com
Happy motoring and enjoy your club – your attendance is our measure of success!
Kerry Benson
President.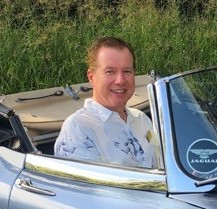 Events Update from your Vice President David Cawthorn
m: 0413 998 971
e: vicepresidentpmea@gmail.com
Our New Website is Here!
PMEA launched our exciting new website on the 14th April, if you haven't already seen it, please have a look at all the wonderful features.
Our EVENT information includes the facility to add to your Calendar and the best part, you can book for each event using the RSVP facility. PLEASE USE IT..!! This will assist me enormously to gauge numbers that will be coming and to advise the Café in advance of our expected numbers.
For those members that are not terribly computer literate and would like to attend an Event, please contact me and I will add your attendance to the Event.
Unique Vehicle Display Sunday 23rd May
PMEA are again proud to participate in this annual unique charity fundraising display day at the Royal Motor Yacht Club Newport
Please register to bring your PMEA car or bike and display with pride, while helping a great cause. Prize awards given during the afternoon. This is our major fundraiser of the year, so whether you are participating, or just coming to enjoy viewing the cars and bikes, please do support your club and donate to a good cause.
A big THANK YOU to those Club Volunteers, who have put their name down at the last meeting, to assist on the day.
Upcoming June Events
Be sure to join us for our factory visit to E-Valance products at Hornsby on Sunday 13th June, and one definitely NOT to be missed, an AMAZING Italian private car collection at Mortlake for Sunday 27th June. I have seen this collection, housed in a specialty built building, it's absolutely AWESOME and we are privileged to be invited. PLEASE support this extraordinary Event and bring your CAMERA!!
Don't Forget
LAST CALL for our next Club Run, this is a pre-paid breakfast event to The Deckhouse at Woolwich for Sunday 30th May. Still some spots left. It's a waterside café/restaurant with ceiling-high windows and fabulous Harbour views from both inside and the large verandah. We'll also be able to display our classic cars in the Woolwich Dock/Marina area. Please check the Events Calendar on our website for further details. Cost is $33 pp (including Sunday surcharge & pre-paid only) for an upscale breakfast. HURRY with your booking and payment. All details are on the Event page.
Many thanks
David Cawthorn
Vice President & Events