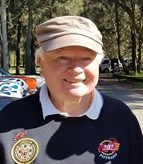 Hello from your President Kerry Benson
m: 0409 860 001
e: pmeapresident2020@gmail.com
Next meeting - 7.30pm Wednesday 9th June, 2021. Bistro open before and bar open after. Last Tuesday meeting – 72 attended. First Wednesday meeting – 30 attended. Go figure – spread the word please. Sorry about those who attended on Tuesday and found the RMYC closed but notice was given.
Notice of AGM on Wednesday 7th July, 2021, at 7.30pm. Nominations for committee positions must be received in writing by Secretary, Gavin by 5pm Wednesday 30th June, 2021. See Club procedures on website or link to our Constitution.
Unique Vehicle Display – great organisation by RMYC staff in organising this event again – now 14 years in partnership, I think. Jaz Rowntree is amazing. We wish her well in her soon to be motherhood.
VP David has thanked all our club participants and helpers in his newsletter.
Thanks to judges David Rundle, Bill Bush, Ron Howell for their perseverance with a difficult task.
Hot Rod Display
Runner Up:
112
Ford Tourer
Stuart Dunbar
PMEA , NB Hot Rods
Winner
111
Ford 'T' Bucket
Kevin Banks
NB Hot Rods
Vintage Display (Pre 1945)
Runner Up:
71
Singer Le Mans
Henry Kalazich
PMEA
Winner
73
Austin Meteor
Diane Rundle
PMEA
Classic/Traditional Display 1945 - 1991
Runner Up:
55
Chevrolet Belair
Darren Banks
NB Hot Rods
Winner
11
Ford Falcon
Steve Kuryj
PMEA
Modified
Runner Up:
105
Dodge Charger
Barney Bedelis
Chrysler Valiant Ass
Winner
54
Ford Capri
Anthony Cirillo
PMEA
Modern 1992 - current
Runner Up:
81
Mazda MX5
Henry de Guilde
PMEA
Winner
135
Honda NSX
Bob Forbes
PMEA
Commodore's Choice Award
Runner Up:
75
1927 Franklin
G. Morris & D. Rundle
PMEA
Winner
18
Chevrolet Corvette
Brent Carr
Motorcycles – Vintage Pre 1945
Runner Up:
124
AJS D – (Delux)
Tom Hall
PMEA
Winner
123
Triumph Free Engine
Tom Hall
PMEA
Motorcycles – Vintage 1945 - 1991
Runner Up:
120
Kawasaki Z900
Mark Andre
Winner
128
Moto Guzzi V7 700
Steven Barton
Motorcycles Modern 1992 - current
Winner
127
Ural Ranger
Peter Penney
A novelty auction deferred from Unique Vehicle Display day will be held on 7th July to sell two historic "Pittwater" number plate attachments (auctioned separately) which are new "old stock" and unavailable since 2016. In the "old days" the Club registrar would issue number plates and these club attachments were screwed to the number plate to identify your club. These were found recently amongst our old regalia supplies by member Jeff Tinker. Bid well – all funds going to our club.
MEMBERSHIP RENEWAL FOR 2021 ($50) – 2022 NOW DUE
Membership Renewal fees are now being accepted for the 2021 – 2022 financial year. Full details can be found on the Membership Renewal Form. Full renewal information should have also arrived by post to your letter box during the week starting Monday 3rd May. Payments can also be made at Club Meetings.
Dave Coupland MEMBERSHIP OFFICER membershippmea@gmail.com
Happy motoring and enjoy your club – your attendance is our measure of success!
Kerry Benson
President.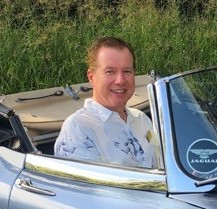 Events Update from your Vice President David Cawthorn
m: 0413 998 971
e: vicepresidentpmea@gmail.com
Our New Website is Here!
Our Event information includes the facility to add to your Calendar and the best part, you can book for each event. PLEASE USE IT..!! This will assist me enormously to gauge numbers that will be coming and to advise the café in advance of our expected numbers.
For those members that are not terribly computer literate and would like to attend an Event, please contact me and I will add your attendance to the Event.
I'm always trying to add a diverse range of both new venues and some old favourites for our fortnightly runs, and if you have something in mind, please do drop me a line.
This Sunday
The PMEA Club Run Event is to The Deckhouse at Woolwich, which is a pre-booked only Event, and bookings have closed. For participants, we depart Mona Vale at the usual time and place at 8am, and for those on the lower peninsula, a second departure point off Wakehurst Parkway at Dreadnought Rd Oxford Falls (outside Oxford Falls Peace Park-the older Xmas party place). For those coming from Mona Vale, please do not turn left into Dreadnought Rd, we will watch for the cars to go past and then catch up.
Secure classic car parking only has been arranged surrounding the restaurant in the dock area, at the rear of the complex. Access via driveway at side of main building. The boom gate will be 'up' upon entry. This should make for a great photo with the Sydney Harbour Bridge as backdrop!
Unique Vehicle Display Sunday 23rd May
As our resident videographer John Kaye is away at present, photographs of the day and videos were taken by Kerry Henderson and myself. I took 120 photos alone, and this included a great interview video of trophy winner Steven Kuryj (congratulations Steve!!) with his beautiful Falcon 500 XT. Mr. Kaye will certainly have lots of footage to work with and we'll be looking forward to seeing this video at a future General Meeting.
These photographs will be available to view soon on our gallery page. And a reminder, members can view past years photos and videos by logging in to the members section and view the drop down list 'archive gallery'.
A big THANK YOU to all those Club Volunteers who assisted on the day and made it a huge success!
Upcoming June Events
Be sure to join us for our next PMEA run, a factory visit to E-Valance products at Hornsby on Sunday 13th June. Our magazine Editor, Andrew Willoughby, will give an insight regarding this Event at our next General Meeting on Wednesday 9th June (remember Wednesdays over winter!)
The next one is definitely NOT to be missed, an AMAZING Italian private car collection at Mortlake for Sunday 27th June. I have seen this collection, housed in a specialty built building, it's absolutely AWESOME and we are privileged to be invited. PLEASE support this Extraordinary Event and bring your CAMERA!!
Don't Forget
Members called out for some longer runs, I have tried to incorporate into Mid-Month Brunch Runs. However, disappointingly these have got little support. I am now reviewing future ones. A suggestion has been made that we have something in between, not too short and not too long. Stay Tuned!
Keep those wheels turning!
David Cawthorn
Vice President and Events