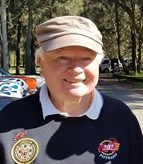 Hello from your President Kerry Benson
m: 0409 860 001
e: pmeapresident2020@gmail.com
Hello to all,
Important news – change of meeting night. The Royal Motor Yacht Club has closed trading on Monday and Tuesday nights for the winter.
Tuesday 11th May will be our last Tuesday meeting but with no bistro or bar facilities open.
Wednesday or Thursday evenings at 7.30pm are available to us with all usual bar/bistro facilities. Members at next Tuesday's meeting can vote which they prefer, or if not attending, send me a text, email or phone to advise your preference.
Other news
Last Sunday, 2nd May, our free BBQ at McCarrs Creek reserve featured Euro vehicles. Attendance was about 75 so it was a great opportunity for new members to meet others and wander around the many interesting vehicles. Volunteer chefs initiated our splendid new stainless steel BBQs. Raffle prizes were decided by throwing French boules at the cochonet! Weather was perfect again. All good fun!
Looking further ahead we need to prepare for the Unique Vehicle Display at RMYC on Sunday, 23rd May. There is a great variety of vehicles, including motor bikes and hotrods. We have about 65 entries so far, but we have room for 90 vehicles. Since we have 423 members, we should be over supplied with entries or donations. (Even $10 per member = $4230) This is a big charity fund raiser for kids with cancer at Bear Cottage so please make the effort to support the club to help those less fortunate. Our club has a great reputation for helping others – please contribute a donation if you can't make an entry – just fill in an entry form and label it as donation instead of vehicle details – then email to RMYC or hand in at the meeting. Or attend with family & friends on the day with donation entry at least a gold coin per person. Last entries accepted at our next meeting or contact me if you need help.
About 10 or 12 volunteers are needed to collect entry money on the day and for judging of vehicles. About 5 are needed on the Sat pm prior to number the parking spaces at the RMYC – please contact me or volunteer at next Tuesday's meeting.
Happy motoring and enjoy your club – your attendance is our measure of success!
Kerry Benson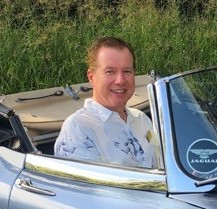 Events Update from your Vice President David Cawthorn
m: 0413 998 971
e: vicepresidentpmea@gmail.com
Saturday - 8th May
A reminder that this coming Saturday it's movie night......It's the 40th Anniversary of the movie "Grease", so there is no better time to relive those glory Drive-In days and come along to this event in your retro wheels! Dine at on-site retro cafe/restaurant beforehand.
There is a large variety of hot foods options at The Diner – burgers, hot chips, onion rings etc.
Movie is approximately 2 hours and commences at 6pm.
Meet /Start: 3.30 pm outside Bunnings Belrose, Mona Vale Rd. Depart 3.45 pm sharp. Route via Mona Vale Rd (A3) through Top Ryde towards Sydney Olympic Park and turn onto M4 Motorway. Follow Motorway, take Reserve Rd Blacktown exit and then to destination. Approximately 1 hr 15mins drive.
Departure: At your leisure.
Cost: $35.00 per car, 1-6 persons per car. A booking fee of $1.50 per car also applies. You can also use your NSW Dine and Discover Voucher if you have one.
Booking: ESSENTIAL
Early booking advised, as once the movie is promoted, it will sell out very quickly.
Unique Vehicle Display Sunday 23rd May
PMEA are again proud to participate in this annual unique charity fundraising display day at the Royal Motor Yacht Club Newport
Bring your PMEA car or bike and display with pride, while helping a great cause. Prize awards given during the afternoon. This is our major fundraiser of the year, so whether you are participating, or just coming to enjoy viewing the cars and bikes, please do support your club and donate to a good cause.
Entry fee $10 per vehicle. Entry closing date 8th May. Please contact myself or Kerry for entry forms.
Club Volunteers needed on the day to assist on the gate, as marshalls for parking, and in half hour shifts to collect public donations.
Don't Forget
Following our successful visit to Saddles at Mount White, I have organised a similar breakfast event to The Deckhouse at Woolwich for Sunday 30th May. It's a waterside café/restaurant with ceiling-high windows and fabulous Harbour views from both inside and the large verandah. We'll also be able to display our classic cars in the Woolwich Dock/Marina area. Please check the Events Calendar on our website for further details. Cost is $33 pp (pre-paid only) for an upscale breakfast. Please pay at a General Meeting or EFT to Account name: Pittwater Motor, BSB: 062 205 Account number: 1046 7182 remembering to include your name.
And finally.....a friendly reminder, for those that like to enjoy the 'scenic back roads', we are travelling on our next Brunch Run on Wednesday 12th May to the Davistown RSL on the Central Coast via the 'Old Pac'-otherwise known as the Old Pacific Highway. Scenic way there, boring freeway and Centre lane Hoggers back!
It would be nice to see some more support please for these monthly runs, after all, many members asked for longer runs.
Always happy to accept any suggestions, preferred by email please.
Many thanks
David Cawthorn