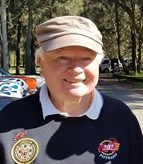 Hello from your President Kerry Benson
m: 0409 860 001
e: pmeapresident2020@gmail.com
Next meeting 7.30pm Wednesday 23rd June 2021. Note – Vice President David Chawthorn will be Chairing the meeting. I will be touring Northern Territory 19th June – 1st July.
Last meeting, we battled the cold and competition from the State of Origin and only 35 attended. We enjoyed a special presentation from club members Dan Matthews, Bob and Mike Muir on their club motor racing adventures with Manly Warringah Sporting Car Club at Wakefield Park. Some exciting opportunities at reasonable cost for those wanting to participate. Thank you, guys, for an excellent presentation. Later, football fans were able to watch the game from the comfort of the bar after the meeting and NSW was happy - most happily socialised there.
At this weeks General Meeting, Graeme Smith spoke about our need for a new role within PMEA. Click HERE to view the Publicity and Communications Officer Expression of Interest flyer which sets out what the role is about, and it is hoped you may wish to assist. If you are interested and wish to discuss, please contact me, or email Graeme on treasurerpmea@bigpond.com.
AGM will be on Wednesday 7th July 2021, at 7.30pm. Nominations for committee positions must be received in writing by Secretary, Gavin by 5pm Wed 30 June 2021. Click HERE to view CLUB PROCEDURES on website or Click HERE to view the CONSTITUTION for AGM rules. General meeting follows the AGM.
A novelty auction will be held on 7th July to sell two historic "Pittwater" number plate attachments (auctioned separately) which are new "old stock" and unavailable since 2016. In the "old days" the Club registrar would issue number plates and these club attachments were screwed to the number plate to identify your club. These were found recently amongst our old regalia supplies by member Jeff Tinker. Save up and bid well – all funds going to our club.
MEMBERSHIP RENEWAL FOR 2021 – 2022 NOW DUE
Membership Renewal fees are now being accepted for the 2021 – 2022 financial year. Full details can be found on the Membership Renewal Form. Full renewal information should have also arrived by post to your letter box. Payments can be made at Club Meetings or you may EFT $50.00 to PMEA BSB 062205 ACC 1046 7182 to ensure registration/CTP on your Historic/Classic car does not lapse and that you will be entitled to vote at the upcoming AGM.
Dave Coupland MEMBERSHIP OFFICER membershippmea@gmail.com
Happy motoring and enjoy your club – your attendance is our measure of success!
Kerry Benson
President.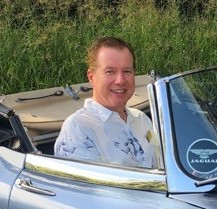 Events Update from your Vice President David Cawthorn
m: 0413 998 971
e: vicepresidentpmea@gmail.com
Event pages on the website have the facility to BOOK IN for an Event. Just use the RSVP Button and enter the number of attendees in your party. You will then receive an email confirmation and you can add easily to your phone calendar. This will assist me enormously to gauge numbers that will be coming and to advise cafés in advance of our expected numbers.

For those members that are not terribly computer literate and would like to attend an Event, please contact me and I will add your attendance to the Event.

This Sunday (13th June)

The PMEA Club Run Event is to E-Valance Products (Formerly Code Clean), Unit 13/12 Cecil Rd Hornsby. Hosted by manager Charlie Frew, we will get an insight into their eco-friendly products, factory tour and an opportunity to purchase. A light BBQ breakfast is provided on arrival. Depart Mona Vale at the usual time and place at 8am. Additional pick up: outside Bunnings Belrose on Mona Vale Rd, before slip road to Narabang Way. Depart 8.15 am.

For those attending, should you have any of the old Code Clean products, Charlie has offered to replace them with the new E-Valance product if you bring along.

Upcoming June and July Events

Be sure to join us for the next PMEA run, an AMAZING Italian private car collection at Mortlake for Sunday 27th June. I have seen this collection, housed in a specialty built building, it's absolutely AWESOME and we are privileged to be invited. PLEASE support this Extraordinary Event and bring your CAMERA!! Dom Panino breakfast van on site for food purchase. Bring your fold up chair as well. Click HERE for Event details and RSVP.

The following scheduled Event will be to All French Car Day, Silverwater Park on Sunday 11th July. Always a great display of vehicles. French flavour PMEA light breakfast provided. Plenty of free parking either side of Silverwater Bridge off Clyde St. Entry fee for participants is $10.00 per car. It would be nice to see some other French car owners in PMEA display their vehicle as well. I know who you are !!

Click HERE for Event details and RSVP.

Upcoming PMEA Pre-Paid Events

Pre-paid bookings are now being accepted for All British Day for Sunday 17th October. EFT $10.00 per vehicle to PMEA BSB 062205 ACC 1046 7182 by the 20th July to avoid disappointment. BE SURE to also RSVP on the relevant Click HERE for the Event page on this website

Pre-paid bookings are now being accepted for the big Shannon's Day at Sydney Motorsport Park (Eastern Creek Raceway) for Sunday 15th August. There are limited spaces remaining, the club has secured 25 tickets ONLY and currently there are 14 tickets available. NO additional tickets are available once sold out, so don't delay and book ASAP.
EFT $25.00 per vehicle to PMEA BSB 062205 ACC 1046 7182 by the 20th July to avoid disappointment. BE SURE to also RSVP on the relevant Click HERE for Event page on the website.
Click HERE for details of the day and Click HERE for CONCOURS ENTRY FORM and instructions.
Don't Forget
The Mid-Month Brunch Run (MMBR) for June is next Wednesday the 16th. We will be travelling to the Vanilla Cream Café, situated at the old Amaroo Park racing circuit at Annangrove. A stop also will be made at the Sydney Plant Market if desired. Click HERE for Event details and RSVP.
The following July Mid-Month Brunch Run is a shorter one to a hip new café in Castle Cove.
As meetings at RMYC over winter have moved to Wednesday nights, MMBR's have been moved to Tuesdays for July, August and September.
Keep those wheels turning!
David Cawthorn
Vice President and Events