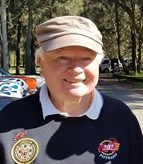 Hello from your President Kerry Benson
m: 0409 860 001
e: pmeapresident2020@gmail.com
Hello to all,
I was pleased to welcome 37 people to our last Wed meeting. Our guest speaker, Darren from Peninsula Sports Cars, Brookvale was an added attraction and several members expressed their appreciation for the text reminder that inspired them to attend. I fully understand that some members cannot change their routines from Tues to Wed nights. I am one who is committed to sailing on Wed afternoons and it is a bit of a stretch to also come to Wed PMEA meetings in the evening but I will adapt to make it happen. Also others like to participate in the Wed runs and cannot make two PMEA events in the same day. However we have to make the most of it for the foreseeable future. The RMYC is experiencing difficulty with staffing in this covid era but we are currently negotiating a return to après meeting supper with bar open. Details to come.
Reminder for Wakefield Park Race Day auction and Unique Vehicle display on 15 May. Please get bids and entries in early. VP David has published some changes to events so pls consult the website.
Members who own cars with spline drive wire wheels will be pleased to know that they can be balanced at Avalon Tyres, 68 Darley St., Mona Vale for $20 each and wheels aligned for $80. Phone 9979 6093. I could not find this service elsewhere locally.
Member Steve Waugh alerted us to a scheme to assist Ukraine refugees coming to Aust. On Friday April 1st at Apex park opposite Mona Vale Surf Club at 8.30am there is a free bbq where people can donate basic but new clothing items such as pyjamas, socks, underwear. See attachment below. PMEA has always been generous and we suggest you can get items from local shops quite cheaply, keep in their wrapping and bring them to the bbq. This is a great cause to assist people displaced by war through no fault of their own – make it a club social morning.
Happy motoring
Kerry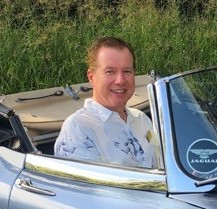 Events Update from your Vice President David Cawthorn
m: 0413 998 971
e: vicepresidentpmea@gmail.com
I wish this La Nina weather system would hurry up and be over, it continues to play havoc with our fortnightly Sunday runs! Again, due to expected heavy rain, plus very limited indoor seating, I have had to move this Sundays run to Frenchy's Café to the date of Sunday 10th April. Due to the fact that I will be away (plus a lot of our regular run members) on our Southern Highlands sojourn, I need someone to volunteer to run this Event please. There have been NO takers so far, which is rather disappointing.
So if someone could please put up their hand on this occasion, please contact me ASAP if you can assist. It's really easy!
For our members attending the Southern Highlands, look out for an email sometime late next week, with pertinent information. Those members should also print out and familiarise themselves with the itinerary, which can be viewed here.
UPCOMING EVENTS
THIS SUNDAY 27th March: Hit Café, North Narrabeen Surf Club Building, 2 Malcolm St North Narrabeen
Late change to this venue due to predicted terrible weather. Depart as usual Mona Vale Library carpark at 8am or go direct to venue. Plenty of tables all under cover.
Parking: Both Council pay and display (free with NBC sticker), one in Malcolm St by the beach, or new additional carpark just over the bridge off Ocean St. Or street parking nearby.
Sunday 10th April: Frenchy's Café, Mosman (Georges Heights)
Nestled in the heritage landscape of Headland park, Mosman. Surrounded by artist studios and ocean views, Frenchy's bustling little French cafe in a heritage building has a beautiful outdoor setting. Plenty of parking in the nearby carpark.
**Pending - Volunteer to run this event**
Wednesday 13th April: Mid Month Brunch Run, Waterfall Cafe, Mt Penang Parklands, Somersby/Kariong
An easy run via the Old Pacific Highway to this popular peaceful café. Waterfall Cafe is nestled over the cascading ponds of the Mount Penang Parklands, the gateway to the Central Coast. Set against the walkway entrance to the gardens themselves, it is a beautiful place to eat. See cafe video below.
Mount Penang Gardens covers 8 hectares and is home to 1000 native plants, with meandering pathways past themed gardens, sculptures and magnificent water features.
Sunday 24th April: Echo On The Marina Café, Roseville Chase
The café at Roseville Marina in a stunning position and offers the ultimate waterfront dining experience. Very picturesque and easy parking nearby.
Don't forget
IF you can't attend an event after you have booked, please let us know! Preferably cancel via the website, or if you have difficulty, contact me directly. Businesses rely on knowing numbers in advance for large groups for staffing and catering purposes.
IF you have difficulty booking online and wish to attend an Event, please contact me and I will book you in.
PMEA also have now available newly designed FREE windscreen information sheets for members to display on their vehicles. If you would like one for your vehicle/s, please contact me. They will be available at the next meeting and run. And of course, these go well with our PMEA windscreen banners, which are available for the bargain price of $25. Please contact our regalia officer Linda Upton to purchase.
Keep those wheels turning!!
David Cawthorn
Vice President and Events