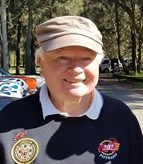 Hello from your President Kerry Benson
m: 0409 860 001
e: pmeapresident2020@gmail.com
The future is uncertain as we are all aware and our scheduled activities are all tentative until confirmed. The current NSW lockdown is scheduled to end Fri 30 July if all goes well. Then RMYC expects to re open on Sat 31 July.
Next planned General meeting has been postponed until further notice – still to include a tribute to Alastair Browne's passing – chance for members to add some good stories. I suspect we may have to wear masks and have distanced seating. RMYC will specify.
AGM 7.30pm - postponed until further notice – this is a big one for us all to enjoy and we encourage all to attend as we have important awards and video presentations for you as well as committee elections. We will express appreciation for the valued contribution that women make in our club, as frequent participants, delightful company, and willing workers in club activities. We invite our companions to attend and contribute to the evening with a longer time for après meeting drinks and chat. The General meeting that follows will have a feature video of to amaze us all. Do not miss it!
A novelty auction will be held at our general meeting following our AGM to sell two historic "Pittwater" number plate attachments (auctioned separately) which are new "old stock" and unavailable since 2016. In the "old days" the Club registrar would issue number plates and these club attachments were screwed to the number plate to identify your club. These were found recently amongst our old regalia supplies by member Jeff Tinker. Save up and bid well – all funds going to our club.
Communication is the key to our success. We rely on the website for communication, and we rely on members to refer to it. However, in the event of urgent items we are now able to send bulk SMS to all members' mobile phones which guarantees delivery but at a cost.
Publicity and Communications Officer . We need a member with tech ability to assist with managing our website and some publicity. If you are interested and wish to discuss, please contact me or Graeme (treasurerpmea@bigpond.com)
Membership renewal has been a great success with the technology devised by David and Graeme with only 20 or so not having renewed their membership yet. Thanks to all members.
Happy motoring and enjoy your club – your attendance is our measure of success!
Kerry Benson
President.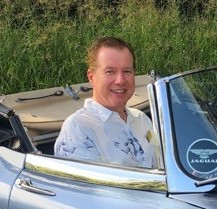 Events Update from your Vice President David Cawthorn
m: 0413 998 971
e: vicepresidentpmea@gmail.com
With the ongoing changing pandemic situation regarding NSW Government Health Orders, it makes it exceedingly difficult to plan ahead with Events. During these difficult times, it is essential to regularly check the PMEA website for amendments!
As we are uncertain whether this current lockdown will end at midnight on Friday 30th July, or be extended again, at this point we still plan to go ahead with our postponed visit to the Private Italian Car Collection visit at Mortlake/Breakfast Point, now re-scheduled to TBA
You will need to re-register on the website for this new date if you intend going.
Upcoming Events
The Mid-Month Brunch Run scheduled for July, a shorter run to a hip new café in Castle Cove on Tuesday 13th, has now been postponed due NSW Government Health Lockdown, to Tuesday 17th August. Plenty of street parking. Departure time 10.00am from Kitchener Park, Mona Vale.
Mid-Month Brunch Run (MMBR) have been moved from Wednesdays to Tuesdays for August and September only.
Upcoming PMEA Pre-Paid Events
Pre-paid bookings are now being accepted for All British Day for Sunday 17th October. EFT $10.00 per vehicle to PMEA BSB 062205 ACC 1046 7182 by the 20th of July to avoid disappointment.
There are limited spaces remaining, the club has secured 30 tickets and 18 are already sold. Currently there are 12 tickets available.
BE SURE to also RSVP on the relevant Event page on the website once you have paid your money.
Unfortunately Shannon's Day at Sydney Motorsport Park (Eastern Creek Raceway) that was planned for Sunday 15th August has now been postponed. CMC will be advising if there will be refunds or whether tickets will be held over to a new date TBA.
BE SURE to also RSVP on the relevant Event page on the website once you have paid your money.
Do not Forget!
The Michael Andrews Memorial Trophy has concluded for another year. Points are recorded for attendance at every General Meeting and all Events. Now in its third year, again the points were remarkably close right to the very end, and I am pleased to announce that we have a clear winner!
I will be presenting the MAT Trophy to the winner at an upcoming General Meeting, with date to be announced. Please do come along to this meeting when PMEA present this and our other club awards for 2020/2021 and congratulate the winners.
Keep those wheels turning
David Cawthorn
Vice President & Events.